Doughnuts - mixed box iced and topped.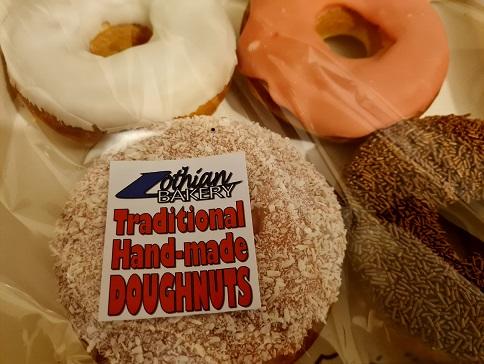 Doughnuts now available, box of 4 for £4.75 box or 2 boxes for £8
Available only Monday, Wednesday, Friday and Saturday at the moment.
A delivery receptacle is highly recommended to reduce the chances of the product being damaged or stolen. 
Random selection of icing and toppings
Typical contents : 1 chocolate, 1 chocolate with vermicelli (or coconut) 1 raspberry (possibly with coconut) and 1 white (possibly with coconut)
Flavours are Raspberry, Chocolate and White
Toppings are Coconut, Chocolate vermicelli and Hundreds and thousands.
Allergens : WHEAT MILK YEAST SOYA VANILLA